14th April ~ Free Family Event
This Palm Sunday, you are warmly invited to Bromley Town Church to a family service with a difference! Choose one of two short services where real farmyard animals will be here for you to see and pet.
Join us and the animals at either 10am or 11:30am for stories & songs, crafts and a free goody bag!
There's no need to book - just bring the whole family along. Do be aware though that parking in Bromley can be tricky. We recommend The Glades or The Mall carparks as the most convenient.
We look forward to seeing you!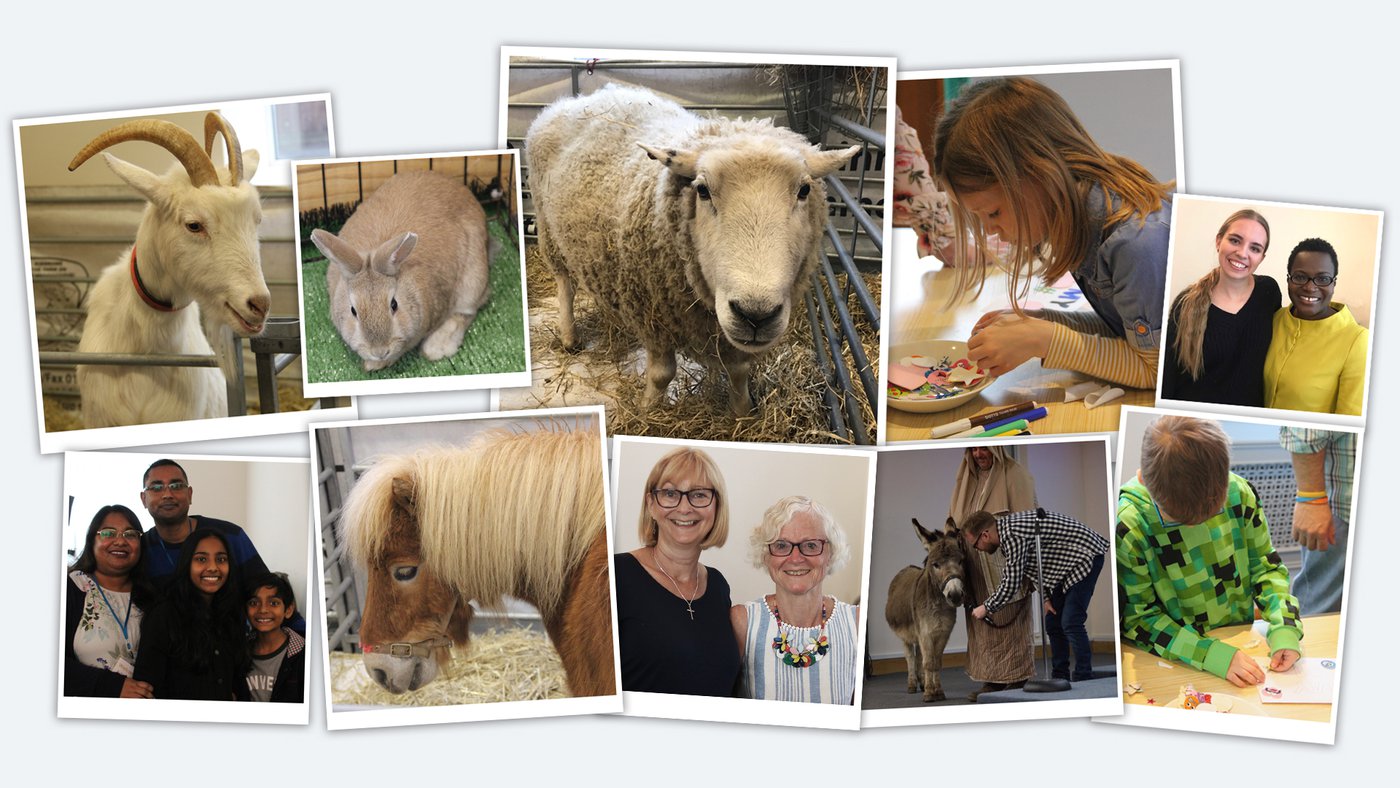 Frequently asked questions
Q: Where is Farm in the Church?
A: Farm in the Church is hosted by Bromley Town Church, situated near the top of Ethelbert Road, just off Bromley High Street, opposite the Salvation Army and just behind Metro Bank. We have attached a map showing our location below.
Q: What time does it start?
A: We have 2 services that morning, 10am and 11:30am. You are welcome at either, or both! (Please make sure you are on time so you don't miss any of it!)
Q: How much it is?
A: Farm in the Church is completely free!
Q: Who is it for?
A: This event is for everyone, all ages are welcome!
Q: Where can I park?
A: There are pay & display car parks at The Mall, The Glades Shopping Centre and The Civic Centre. There is also metered parking in Ravensbourne Road and Ethelbert Road but these have a two-hour limit.
Q: What will the morning be like?
A: We will have a short and informal service in our main auditorium - this will include some songs and a brief message. We will then have crafts and activities for the children, along with visits to see the animals.
Q: Do I need to wear anything special or dress smartly?
A: No, you are welcome to come as you are, so please wear whatever is comfortable for you!
Q: Can I touch the animals?
A: Yes! There will be hand washing stations available for afterwards too.
Q: Why are you doing this?
A: We want to celebrate Easter by hosting an event which will be fun and bless our community!
Q: What do I do if I want more information about anything when I'm there?
A: We'll have a team of people available to talk to - you can ask them any questions and they will do their best to help!