Summer Social Calendar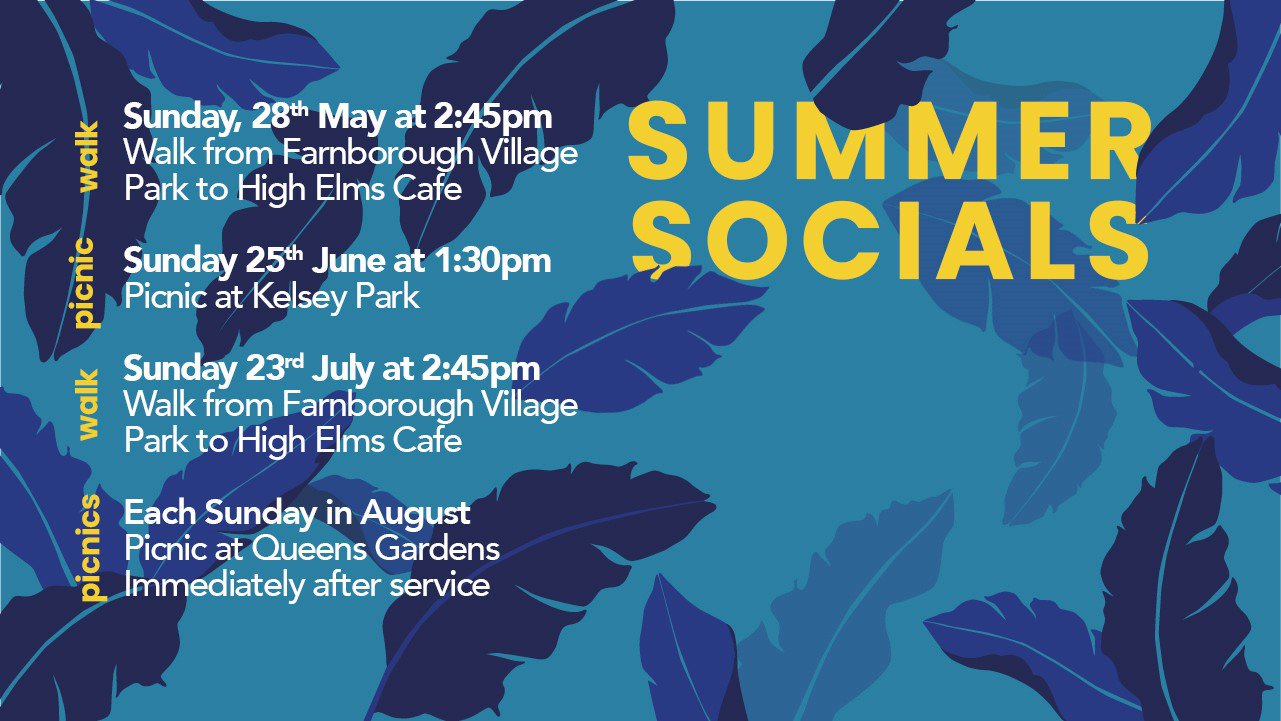 The brighter weather brings the opportunity to spend time outdoors together. We have put together some dates over the coming months for socials after the service once a month and every Sunday in August. More details will be listed below as each date approaches.
Coming up
Sunday 28th May
Meeting at 2:24pm for 3pm at Farnborough Park by the playground area, (Farnborough Park, 84-86 High St, Farnborough, Orpington, BR6 7BA), which is opposite The Change of Horses pub. Parking is available along High Street in Farnborough Village, or take the 358 bus from Bromley High Street/The Mall, stop X.
The walk is not too long but across some fields and wooded areas so please come suitable dressed. People are welcome to visit the café at High Elms before walking back to where we started.
August
Throughout Sundays in August we will be gathering in the Queen's Gardens behind the Glades for a casual picnic.
Coffees and teas will be served for a brief fifteen minutes after the service. This will allow everyone, including those serving to join us in the park.
Just grab some lunch on the high street and join us over at the Queen's Gardens by the gold BTC banner. Remember to also bring something to sit on, sunscreen and a hat etc.