Hey, Thanks for stopping by!
At BTC Youth we want to explore what it means to have a REAL personal FAITH and how we can practically live that out in REAL LIFE from day to day.
We want our young people to explore and discover what a relationship with Jesus looks like for themselves, questioning is encouraged!
We also have a Friday Night Live event, full of fun but with engaging teaching suitable for bringing friends!
YoungLife & YoungLife Xtra
Space for young people to share what life is like for them, allowing time to encourage and pray together. We also have time to discuss various topics like relationships, friendships, anxiety & questions like: "How do we know God is real?" and "Is the Bible reliable?".
We meet in two age groups:
YoungLife Sundays : For ages 11-14 (years 7-9)
Meeting Bi weekly on a Sunday morning at approx 10.30am, during the Sunday morning service.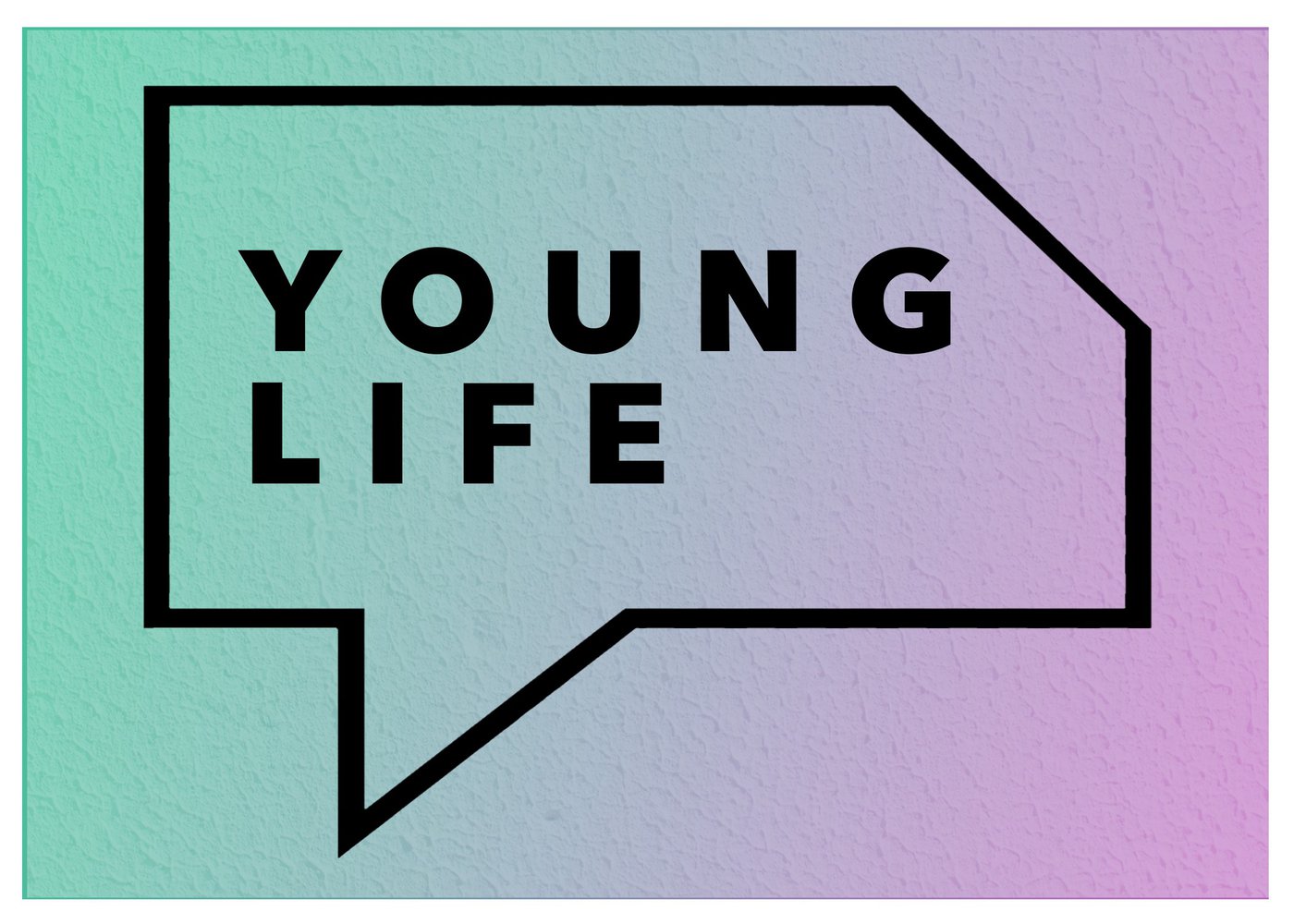 YoungLife Xtra : For ages 15-19 (Years 10 & over, including those in college and work)
Meeting Bi weekly on a Sunday, straight after the morning service (at approx 11.30ish).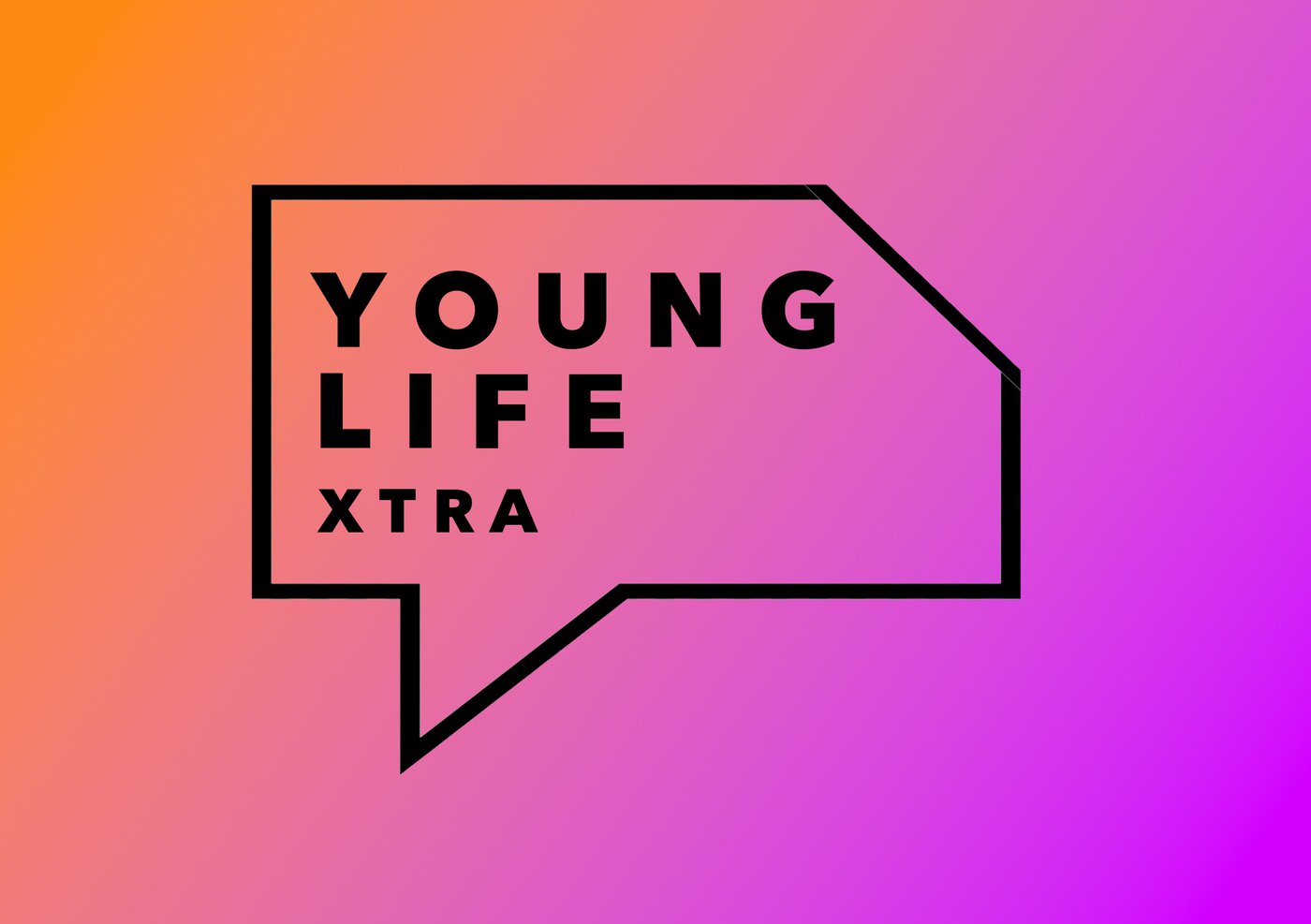 FRIDAY NIGHT LIVE
It's a vibe… chill zone, gaming, photo booth, games, challenges, sugar & some teaching from the BTC Youth team. Bring a mate.
Bi- Monthly, for anyone 11+
Coming Up...
YoungLife Sundays and YoungLife Xtra
Nov 26 // Dec 10
Christmas Friday Night Live
Dec 08
FNL Christmas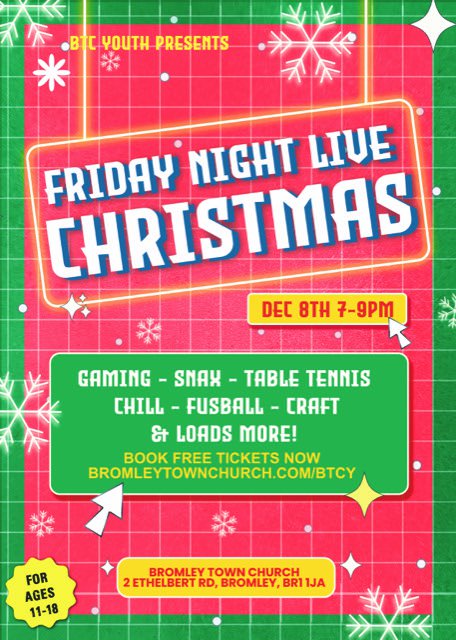 FAQ's
Why do I have to sign up for Friday Night Live?
Teenagers are always hungry, and we want to make sure that we have enough snacks to feed them! Safety is really important, we like to have a note of who will be attending so we have a record for safeguarding purposes. We also like to have a parent/guardian contact number in case of emergency.
What happens during the evening?
There will be approximately 45mins of free time, where young people are able to do whatever activity they choose. After that time, a 5 min countdown video will show on screen. The activities are the paused and all young people are encouraged to sit in the rows of chairs near the stage. There will then be an official welcome from the stage, and usually the opportunity to take part in challenge or game. Taking part in the game is completely optional, but usually there is a prize! After the game there will be a short time when one of the youth leaders will share an interactive talk with the group. This will be something relevant to the young people, but will be from a Christian Faith perspective. Past topics have included "Being under pressure", "Can we prove God exists?" "What is real love?" "Are you hiding behind a mask?" During the talk there may an inspiring video shown, or a song where there may be a chance to think and reflect. The interactive talk lasts somewhere between 10 - 20mins. Afterward the activities will reopen and there will be more time for the young people to chill and do what they like. Snacks and drinks will be available throughout the evening - whilst stocks last!
Is the event SEND friendly?
This event is open to all! We have a number of young people who regularly attend who are on the spectrum or have Neuro differences. We know that everybody is an individual and each will have different sensitivities, if there is something that your young person finds challenging, please feel free to contact us in advance and we will see what we can do to accommodate them.
Some information you may find useful
- The hall has low lighting, with bright stage lights, and various other sensory lights around the room, such as galaxy/star lighting, disco ball.
- There is background music playing, during the front led challenges / games there may be louder music playing or sound effects. Some young people may shout and become excited.
- Some young people are very active and may run around the room.
- The group size is approx 25-40 young people, plus approx 6 adults
- The will be a smaller side hall open, which is a designated chill/ quiet room for anyone who needs some space. This will have low lighting, chairs, tables and no music. There may also be some other activities available like colouring or other craft.
If you have any questions please do not hesitate to contact Charlotte Thompson (Youth worker) [email protected]
Safety Info
All our youth & children's workers are DBS checked and have taken part in safeguarding training.
We use a Youth WhatsApp group to communicate with our young people (with parents permission) and this is monitored by youth leaders. We regularly communicate with parents via a WhatsApp group and via email.
Risk assessments for our youth events are available to view upon request.
Got questions?
If you need any more information please click on "Contact Us" and one of the Youth Team will get in touch.